MENU
Professionally trained, our chefs first set out to learn the closely guarded recipes and secrets of the regional classic dishes, and then reinterpret the traditional Cameroonian cuisine in an innovative way using ingredients that are local, in-season and at the peak of flavour.
The result is an array of satisfying dishes that retain their bright, bold and rich flavours. Every dish encapsulates a piece of history, epics, legends, emotions, humanity and art that is celebratory of the culture, the people and the region we call home. We're passionate about food and love to share this passion with you.
Chicken wings with sweet & sour sauce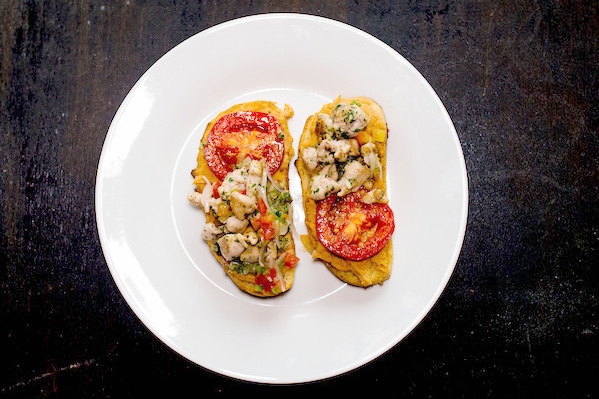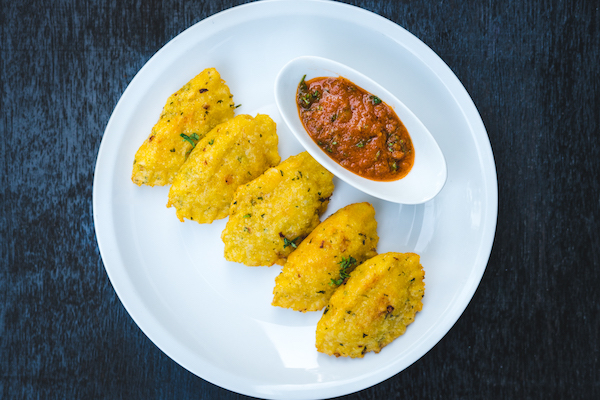 A mix of fresh chilli's, pineapple, tomato, green peppers and buttery Mbouda avocado. A perfect blend of sweet and spicy
A classic spicy ox tail soup with a velvety finish, served with our fresh home made bread
Seasonal salad with fish and sesame seeds
Changing daily, our seasonal salad comprises of our chefs fresh market finds. Please ask the waiter for ingredients of the day
Freshly sautéed white beans with beef and vegetables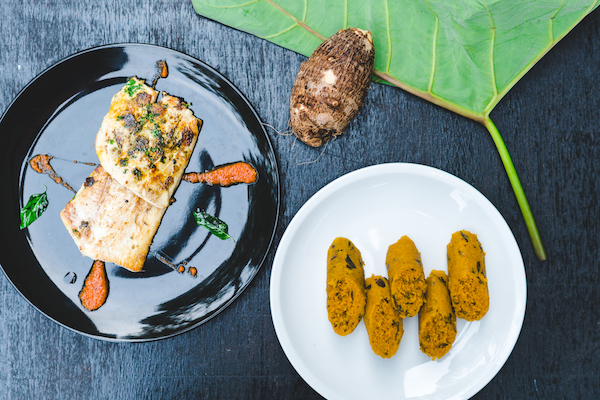 Kwacoco bible with fish steak
A Bakweri inspired meal with fresh fish fillet
A Boyangi vegetable dish with smoked beef and fish
A black spicy sauce with nguwa (pork)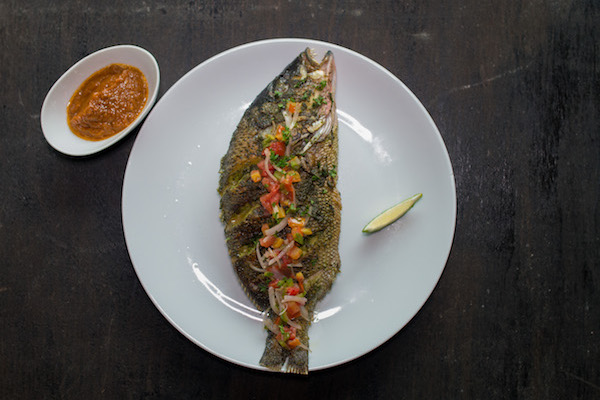 Charcoal-grilled whole Carp or Bar fish, marinated in traditional Douala spices
Charcoal-grilled beef tenderloin marinated in Northern spices
Charcoal-grilled pork marinated in mild spices
Charcoal-grilled chicken quarters marinated in traditional spices
Steamed white rice or curried rice
Fried rice or sauteed baby potatoes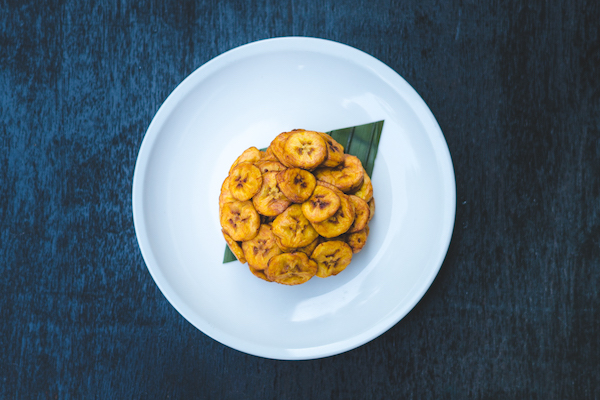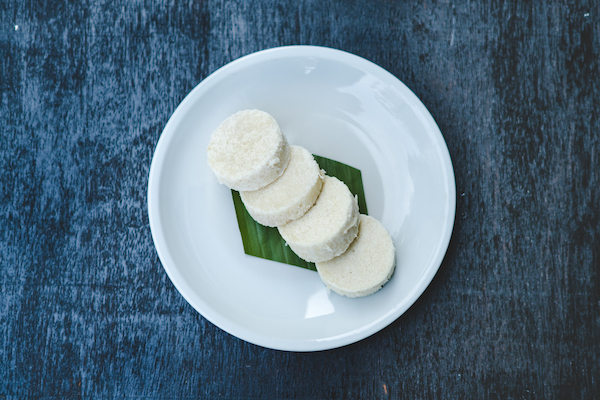 Coconut pie with a chocolate ice cream scoop
IYA's delicious homemade coconut pie with chocolate icecream
Fruit cocktail and mini cakes
A seasonal fruit cocktail with plain mini cakes
DRINKS
We assure an intimate and relaxed fine dining experience that offers a tailored savoir-faire to local and foreign clientèle alike.

Courtesy of our dapper bartenders, you can enjoy carefully crafted cocktails brought together by our charming hosts.
Gin, fresh sweet basil and simple syrup
Gin, lemon juice, simple syrup, soda
Rum, mint, fresh lime, brown sugar and lemonade
Dating back to the 1870s, whiskey sour is a shaken mix of whiskey, lemon juice and simple syrup. Bartenders have long sung its praises, and you'll see why when you taste it
Gin, simple syrup, lemon juice, electric, egg white
Rum, fresh lemon juice & watermelon
Vodka, rum, lemon juice, syrup, cranberry juice
Absolut vodka, freshly squeezed lemon juice, gingerbread and cinnamon topped with nutmeg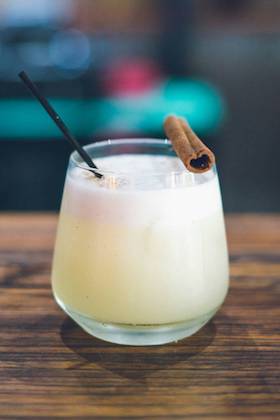 Cointreau cognac, with freshly squeezed lemon and simple syrup
Coconut rum, pineapple juice, coconut cream
Created for Visiter L'Afrique, this sweet vermouth cocktail is an absolute summer beauty, with subtle sweet and lemony notes. A true exploration of contemporary Africa
33 Export
Booster
Castel
Guinness
Heineken
Ice Electric
Mutzig
All served as doubles (50ml)
Chivas
Glenfidich
Ballantines
Jamesons
Laphroaig
Monkey Shoulder
Rhum
Vodka
Bottle / Bouteille
Bordeaux
Grenache
Medoc
Haut Medoc
Merlot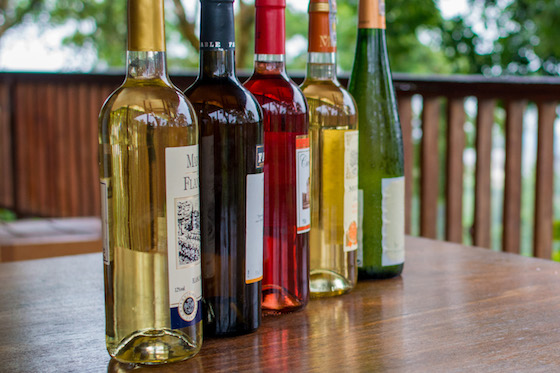 Bottle / Bouteille
Chardonnay (dry)
Moelleux (sweet)
Rosé
Bottle / Bouteille
Cuvée Blanche
Laurent Perrier
Moët Impérial
Nederburg
Freshly Squeezed Fruit Juices
Orange
Pineapple
Watermelon
Coca Cola
Fanta
Schweppes
Sprite